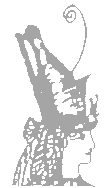 About Lisa


I began making hats in boston in 1988. As a self-taught hat designer I spent the next 15 years making flat-patterned, fabric-built hats. After moving to Cape Cod I eventually began exploring straw braids to make warm-weather hats that would be an alternative to my fabric pieces.

The qualities of toyo worked for me: without sizing or blocking I found ways to create shape using only sewing techniques. After months of experimenting I decided to put my hat-making energies solely into the toyo-built work. I hope you get the same pleasure I do from the simple beauty of this fiber.

. . . . .

| | |
| --- | --- |
| | DENIM |
| | GRASS |
| | BLACK |
| | WHEAT |
| | CREAM |
| | NATURAL |
| | SLATE |
| | PINK |
| | GREY |
| | PEACH |
| | RED |
| | COFFEE |

July 2, 2017, Cape Cod Times Story about Lisa Ventre

. . . . .

Cape Cod Magazine
April 2015 features Lisa Ventre's work
here page 1, here page 2

. . . . .

American Crush's mission is to share with you how to live beautifully with American made. They feature Lisa's hats here...

. . . . .

See feature about Lisa's hats in July/August 2007 UK textile magazine Selvedge - here

What is toyo? The raw material, from Asia, is tough, thin, and fibrous. The end product is a 1/4" thick straw braid, light-weight and flexible.

I begin each hat in the moment by sewing the braid around and around to itself. Decisions about shape are made as the hat grows. There are no patterns and no two hats are exactly alike. Adding fabric-draping skills to a shape created in this way takes the work to another level.

Working with toyo in this manner has inspired my most lively and organic forms.

Have a look at the 'HATS' page to see a portfolio of these designs.


Caring for Toyo

TRAVEL

The lightweight and flexible qualities of toyo make it easily packable and ideal for traveling. Just pack it in your suitcase.

WET

A light rain is fine but drenching rains (and of course salt water) will break the fibers down leaving the material limp.

SUN

Sunlight will fade color over time … but age can be beautiful too!

WRINKLE

if your hat gets more wrinkled than you like, you can use an iron to press it, just not too hot. Also, I've sponged it down and let it dry and wrinkles lessen.

CLEANING

if you want to clean your hat: lightly sponge with mild soap, cool water and air dry out of hot sun. Try tissue paper inside as it dries.

AGE

toyo gets softer as it ages.